The Start Up Wife
Women's fiction, Contemporary fiction
Canongate
3 Jun 2021
304
A quirky, funny, deeply intelligent story of love, big dreams, starting up and feminist geekdom
Halfway through her PhD and already dreaming of running her own lab, computer scientist Asha has her future all mapped out. Then a chance meeting and whirlwind romance with her old high-school crush, Cyrus, changes everything.
Dreaming big, together with their friend Jules they come up with a revolutionary idea: to build a social networking app that could bring meaning to millions of lives. While Asha creates an ingenious algorithm, Cyrus' charismatic appeal throws him into the spotlight.
When the app explodes into the next big thing, Asha should be happy, shouldn't she? But why does she feel invisible in the boardroom of her own company? Why are decisions being made without her? Gripping, witty and razor-sharp, The Startup Wife is a blistering novel about big ambitions, speaking out and standing up for what you believe in.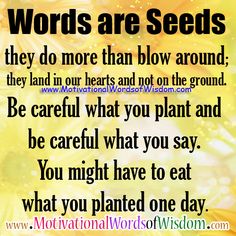 So this is a story with several morals – and the two images above tell you what you need to know about the story.
If you are feminist you will understand the first, and if you are a doubter and believer in destiny and that actions have consequences, then the second will resonate with you.
Both are true of this story. With start with idealism and then capitalism rears up and the ideals are distorted or ignores.
Three friends, Asha and Cyrus are a couple and their gay friend Jules, start up a business together whereby she undertakes the coding, Cyrus fronts the business and Jules manages it and undertakes the other stuff. It is a digital death cafe whereby you can curate your own funeral, but it is also a way to create through the app your own celebration of anything from a dog's birthday, to marriage, to naming ceremonies to….
Cyrus is a philosopher of the ultimate and a guru to the millions who use the app, he knows many different religions and is always curious about rituals and beliefs and all of these are added to the app's database by Asha. Asha is the genius in the background who codes brilliantly but is unknown to the many users. Gradually she becomes the wife who is never seen or heard but is necessary for the genius of her husband as without her there is no app.
As a non-religious person who vaguely belongs in the humanist camp I have already curated my own funeral. And it would certainly have been simpler using an app with a database of rituals; and having also attended a death cafe I understand why people would bond around particular rituals and beliefs. So the idea behind the app was not unfamiliar territory. But I can well see there becoming a Guru attached as many of the meditation apps try to suck you in this way with their designers wanting you buy more and attend classes and and and.
I thought this book resonated with our time and the way we use apps to reassure us in our way of belief and life. It was well written and gradually you come to realise the trap that Asha has fallen into that so many wives do behind 'great' men.